West Virginia: 600%+ Increase in Smokeless Tobacco Tax (SB593 & HB3138)
[full text of SB593]
[legislative tracking for SB593]
[full text of HB3138] [legislative tracking for HB3138]
UPDATE
(4/1/2013)
:
Senator Ron Stollings (D-Boone) has admitted that SB593 and its House companion are all but dead. Thank you to those who responded to this Call to Action. If you are from West Virginia, please e-mail the legislators listed below to note your continued opposition to increases in West Virginia's smokeles

s tobacco tax.
If enacted, these bills would:
Increase
West Virginia
's tax on smokeless tobacco products from
7
% to
50%
o
f wholesale
price
(please note that these bills would *not* tax e-cigarettes).
The proceeds of the taxes would be distributed as follows: Seventy-five percent to the West Virginia Medical Services Fund (Medicaid); one percent to the Civil Contingent Fund; and the balance to the General Revenue Fund.
These bills would also increase the tax on cigarettes by one dollar (from $0.55 to $1.55 per pack). CASAA does not take positions on taxes related to combustible tobacco products.
SB539 and HB3138 are currently awaiting hearings in the Senate Health & Human Services Committee and the House Health & Human Services Committee, respectively. West Virginia's legislative session ends on April 13, 2013, so swift action is needed to stop these bills from becoming law. If you are in the Charleston, West Virginia area and may be able to testify against the smokeless tax increases, please e-mail CASAA at board@casaa.org.
---
Please call or write the members of the Human Health and Human Resources Committees in the House and Senate below.
1.
Let them know that you oppose SB539 / HB3138 because it would impose an unnecessary and punitive tax increase on smokeless tobacco products.
2. Tell your story on how switching from cigarettes to a far less hazardous smoke-free tobacco product has changed your life.
3.
Explain that the purpose of increasing cigarette tax rates was to reimburse state expenditures for treating the many diseases caused by cigarette smoking. Because smokeless tobacco products have been found to be around 99% less harmful than cigarettes, there is no justification for such an outrageously excessive tax, which would discourage smokers from switching to a less harmful alternative.
4. Sharply increasing the smokeless tobacco tax rate also will encourage former smokers who had switched to using smokeless tobacco products to return to smoking.
5. Tell them that by switching to a smokeless product, you have greatly reduced your health risks.
6.
Note that an increase in smokeless tobacco taxes will lead to more cross-border sales, as consumers who live near the West Virginia border can easily travel to Virginia ($0.22 per 1.2 oz can), Pennsylvania (no smokeless tax), Kentucky ($0.19 per unit), Ohio (19% of manufacturer's price), and Maryland (30% of manufacturer's price).
7. Direct them to the CASAA.org website for more information.
---
Senate Health and Human Resources Committee Members (to oppose SB539)
Comma delimited list:
ron.stollings@frontier.com, evan.jenkins@wvsenate.gov, art.kirkendoll@wvsenate.gov, william.laird@wvsenate.gov, ronald.miller@wvsenate.gov, corey.palumbo@wvsenate.gov, robert.plymale@wvsenate.gov, roman.prezioso@wvsenate.gov, greg.tucker@wvsenate.gov, jack.yost@wvsenate.gov, donnaboley@suddenlink.net, mike.hall@wvsenate.gov, chris.walters@wvsenate.gov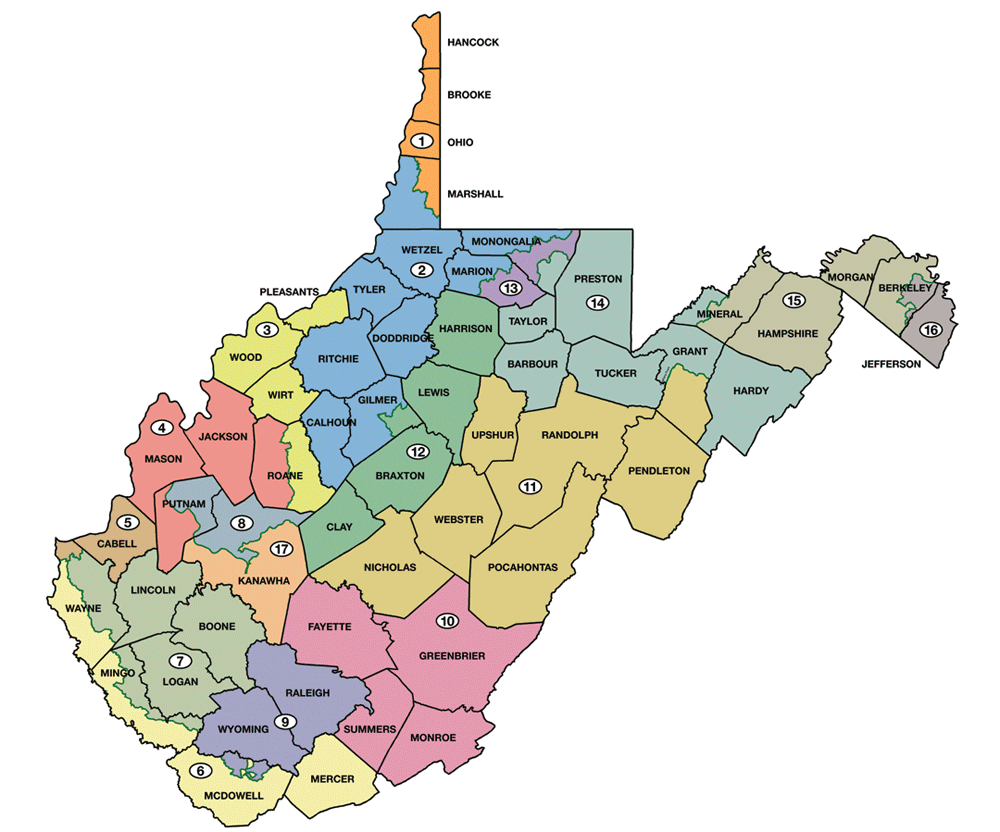 Senator Ron Stollings (D -- Chair) (Boone, 07)
Capitol Phone: (304) 357-7939
ron.stollings@frontier.com
Senator Evan H. Jenkins (D -- Vice Chair) (Cabell, 05)
Capitol Phone: (304) 357-7956
evan.jenkins@wvsenate.gov
Senator Art Kirkendoll (D - Logan, 07)
Capitol Phone: (304) 357-7857
art.kirkendoll@wvsenate.gov
Senator William R. Laird IV (D - Fayette, 10)
Capitol Phone: (304) 357-7849
william.laird@wvsenate.gov
Senator Ronald F. Miller (D - Greenbrier, 10)
Capitol Phone: (304) 357-7959
ronald.miller@wvsenate.gov
Senator Corey Palumbo (D - Kanawha, 17) (bill sponsor)
Capitol Phone: (304) 357-7880
Senator Robert H. Plymale (D - Wayne, 05)
Capitol Phone: (304) 357-7937
Senator Roman Prezioso (D - Marion, 13) (bill sponsor)
Capitol Phone: (304) 357-7961
Senator Gregory A. Tucker (D - Nicholas, 11)
Capitol Phone: (304) 357-7906
Senator Jack Yost (D - Brooke, 01)
Capitol Phone: (304) 357-7984
Senator Donna J. Boley (R - Pleasants, 03)
Capitol Phone: (304) 357-7905
Senator Mike Hall (R - Putnam, 04)
Capitol Phone: (304) 357-7901
Senator Chris Walters (R - Putnam, 08)
Capitol Phone: (304) 357-7866
Comma delimited list:
don.perdue@wvhouse.gov, d.perry@wvhouse.gov, joe.ellington@wvhouse.gov, eric.householder@wvhouse.gov, phillip.diserio@wvhouse.gov, jeff.eldridge@wvhouse.gov, denise.campbell@wvhouse.gov, ryan.ferns@wvhouse.gov, barbaraf@wvhouse.gov, lawrencefordelegate@hotmail.com, charlene.marshall@wvhouse.gov, clif.moore@wvhouse.gov, rickymoye@wvhouse.gov, meshea.poore@wvhouse.gov, margaret.staggers@wvhouse.gov, karen.arvon@wvhouse.gov, anna.border@wvhouse.gov, daryl.cowles@wvhouse.gov, larry.faircloth@wvhouse.gov, patrick.lane@wvhouse.gov, carol.miller@wvhouse.gov, amanda@amandapasdon.com, ruth.rowan@wvhouse.gov, kelli.sobonya@wvhouse.gov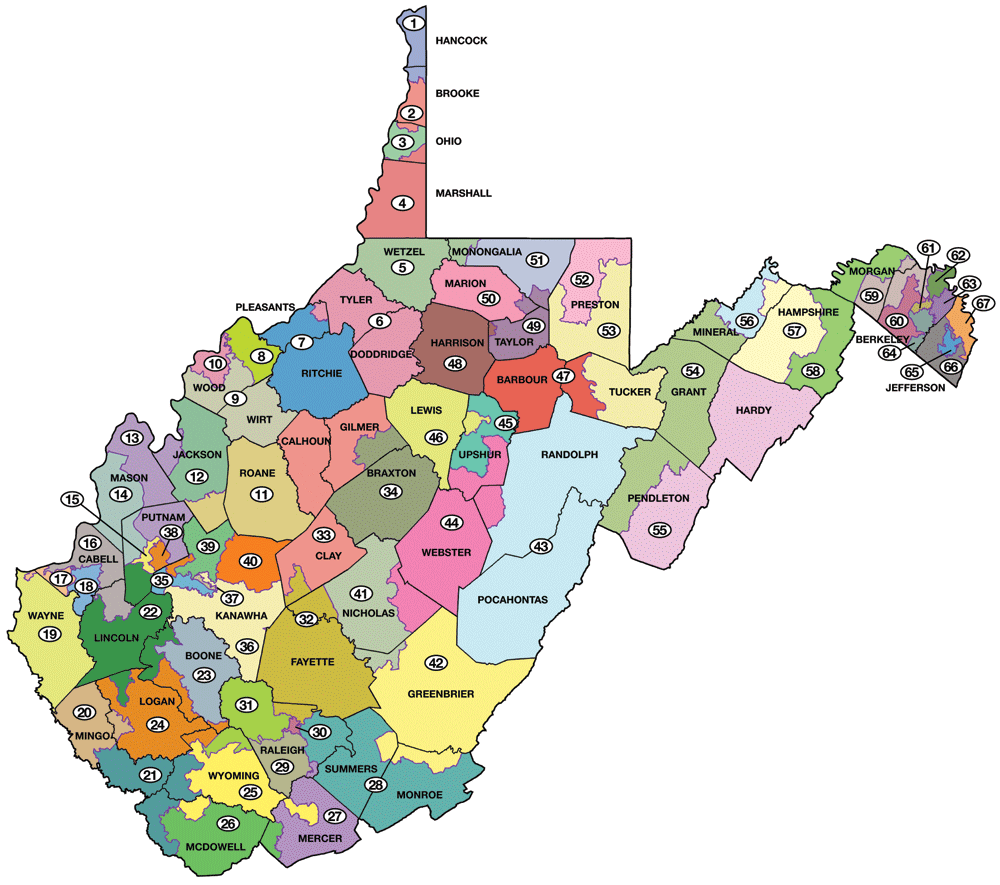 Delegate Don Perdue (D -- Chair) (Wayne, 19) (bill sponsor)
Capitol Phone: (304) 340-3269
don.perdue@wvhouse.gov
Delegate David G. Perry (D -- Vice-Chair) (Fayette, 32)
Capitol Phone: (304) 340-3117
d.perry@wvhouse.gov
Delegate Joe Ellington (R -- Minority Chair) (Mercer, 27)
Capitol Phone: (304) 340-3172
joe.ellington@wvhouse.gov
Delegate Eric Householder (R -- Minority Vice-Chair) (Berkeley, 64)
Capitol Phone: (304) 340-3274
eric.householder@wvhouse.gov
Delegate Phil Diserio (D - Brooke, 02)
Capitol Phone: (304) 340-3367
phillip.diserio@wvhouse.gov
Delegate Jeff Eldridge (D - Lincoln, 22)
Capitol Phone: (304) 340 - 3113
jeff.eldridge@wvhouse.gov

Delegate Denise Campbell (D - Randolph, 43)
Capitol Phone: (304) 340-3145
denise.campbell@wvhouse.gov

Delegate Ryan Ferns (D - Ohio, 03)
Capitol Phone: (304) 280-7133
ryan.ferns@wvhouse.gov

Delegate Barbara Evans Fleischauer (D - Monongalia, 51)
Capitol Phone: (304) 340-3169
barbaraf@wvhouse.gov

Delegate Tiffany Lawrence (D - Jefferson, 65)
Capitol Phone: (304) 340-3152
lawrencefordelegate@hotmail.com

Delegate Charlene Marshall (D - Monongalia, 51)
Capitol Phone: (304) 340-3900
charlene.marshall@wvhouse.gov

Delegate Clif Moore (D - McDowell, 26)
Capitol Phone: (304) 340-3189
clif.moore@wvhouse.gov
Delegate Ricky Moye (D - Raleigh, 29)
Capitol Phone: (304) 340-3162
rickymoye@wvhouse.gov

Delegate Measha Poore (D - Kanawha, 37)
Capitol Phone: (304) 340-3248
meshea.poore@wvhouse.gov

Delegate Margaret Staggers (D - Fayette, 32)
Capitol Phone: (304) 340-3197
margaret.staggers@wvhouse.gov
Delegate Karen Arvon (R - Raleigh, 31)
Capitol Phone: (304) 340 - 3384
karen.arvon@wvhouse.gov
Delegate Anna Border (R - Wood, 09)
Capitol Phone: (304) 340-3136
anna.border@wvhouse.gov
Delegate Daryl Cowles (R - Morgan, 58)
Capitol Phone: (304) 340 - 3177
daryl.cowles@wvhouse.gov
Delegate Larry Faircloth (R - Berkeley, 60)
Capitol Phone: (304) 340 - 3147
larry.faircloth@wvhouse.gov
Delegate Patrick Lane (R - Kanawha, 38)
Capitol Phone: (304) 340-3275
patrick.lane@wvhouse.gov

Delegate Carol Miller (R - Cabell, 16)
Capitol Phone: (304) 340-3176
carol.miller@wvhouse.gov

Delegate Amanda Pasdon (R - Monongalia, 51)
Capitol Phone: (304) 340-3153
amanda@amandapasdon.com
Delegate Ruth Rowan (R - Hampshire, 57)
Capitol Phone: (304) 340-3157
ruth.rowan@wvhouse.gov
Delegate Kelli Sobonya (R - Cabell, 18)
Capitol Phone: (304) 340 - 3175
kelli.sobonya@wvhouse.gov